Setting up an account
You don't need it if you just want to play the trial version.
 
The Luppet app will have a watermark on the trial version or in the unpaid state.
You will need to register and log in to your account to activate and remove the watermark.
The entire account registration process can be done within the app.
Account Registration.
First, click on "Sign up▶".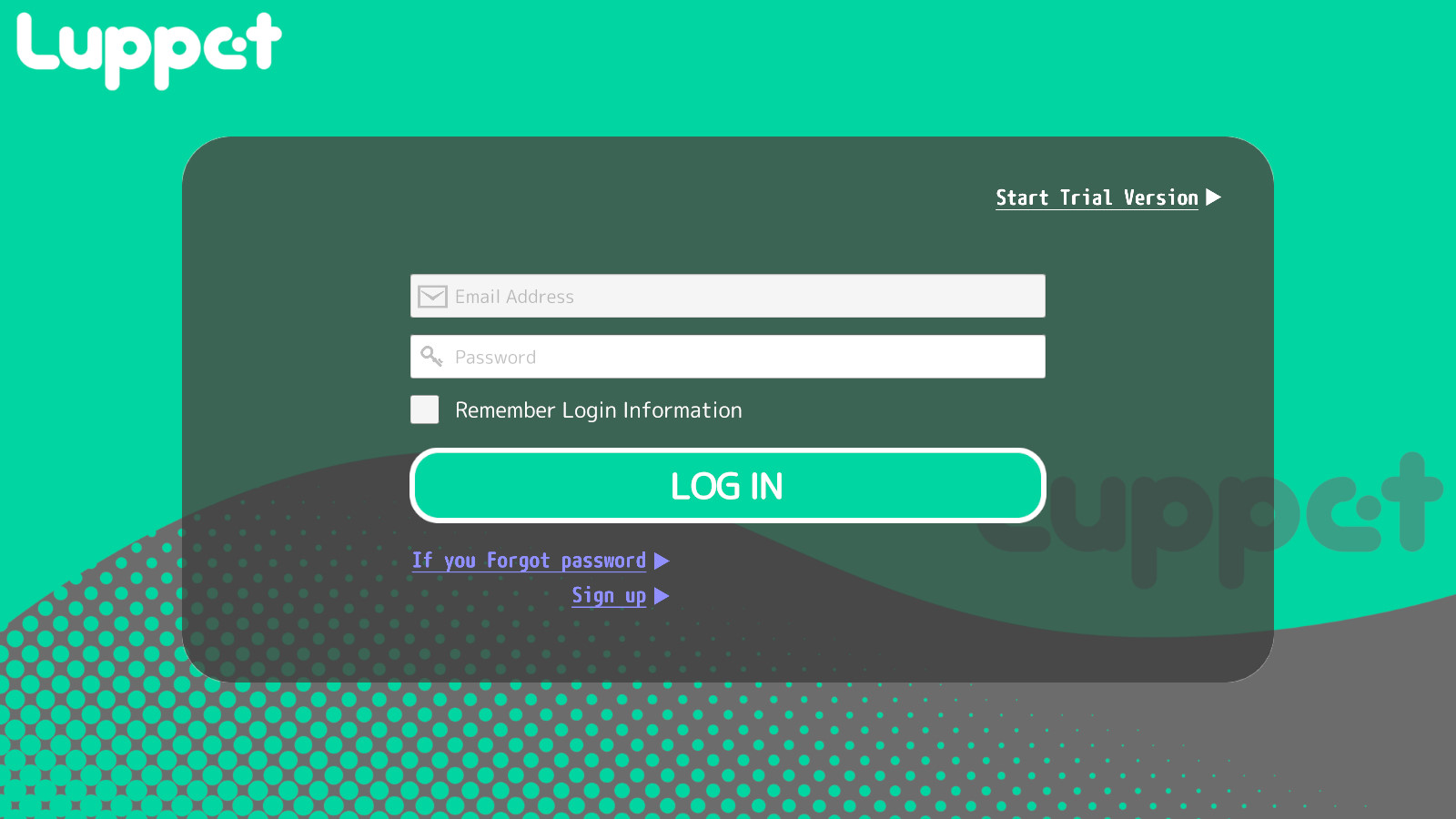 Enter your email address and press the "Send Email" button.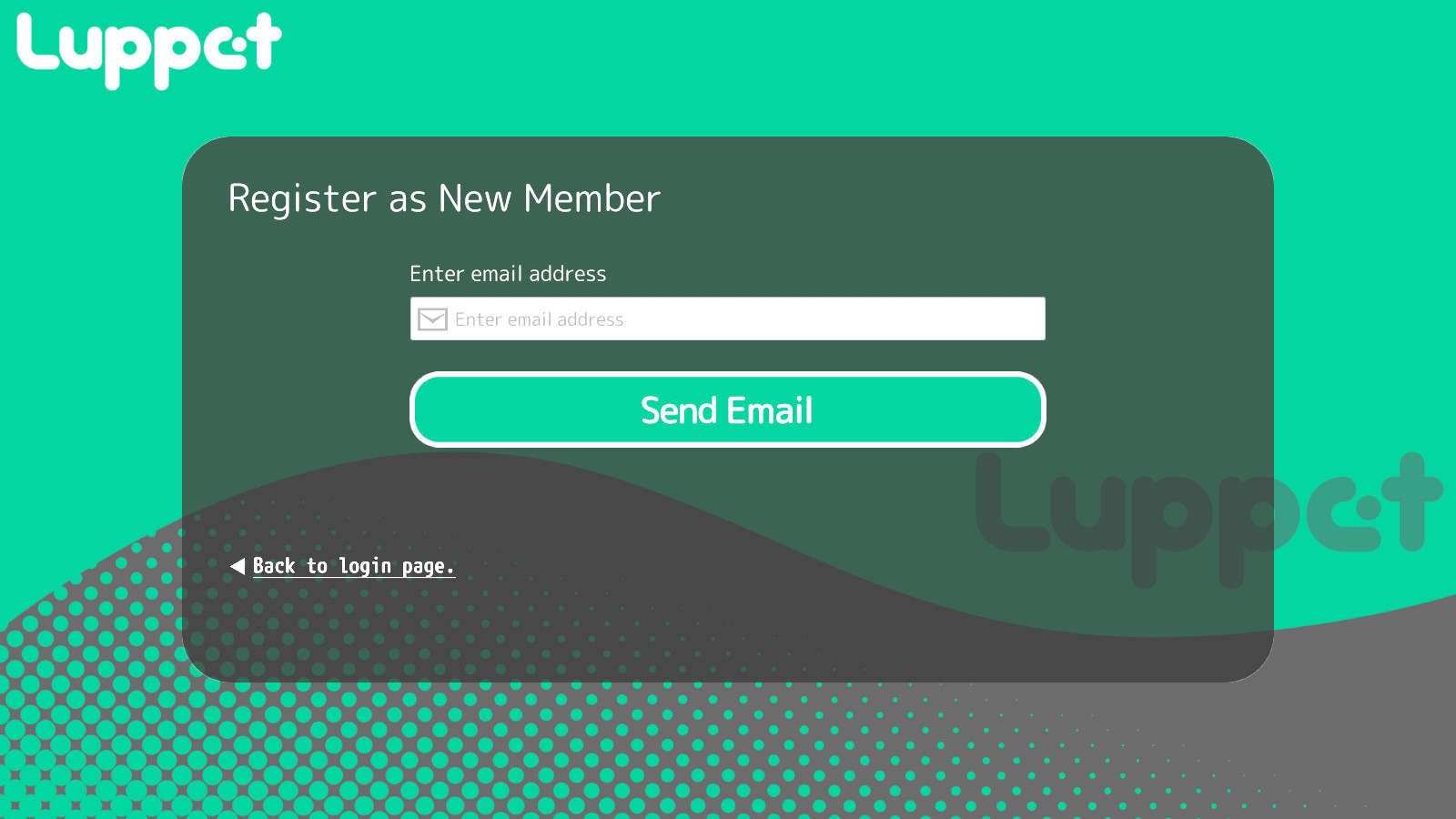 You will receive an email as follows.
Please follow this to complete your membership registration.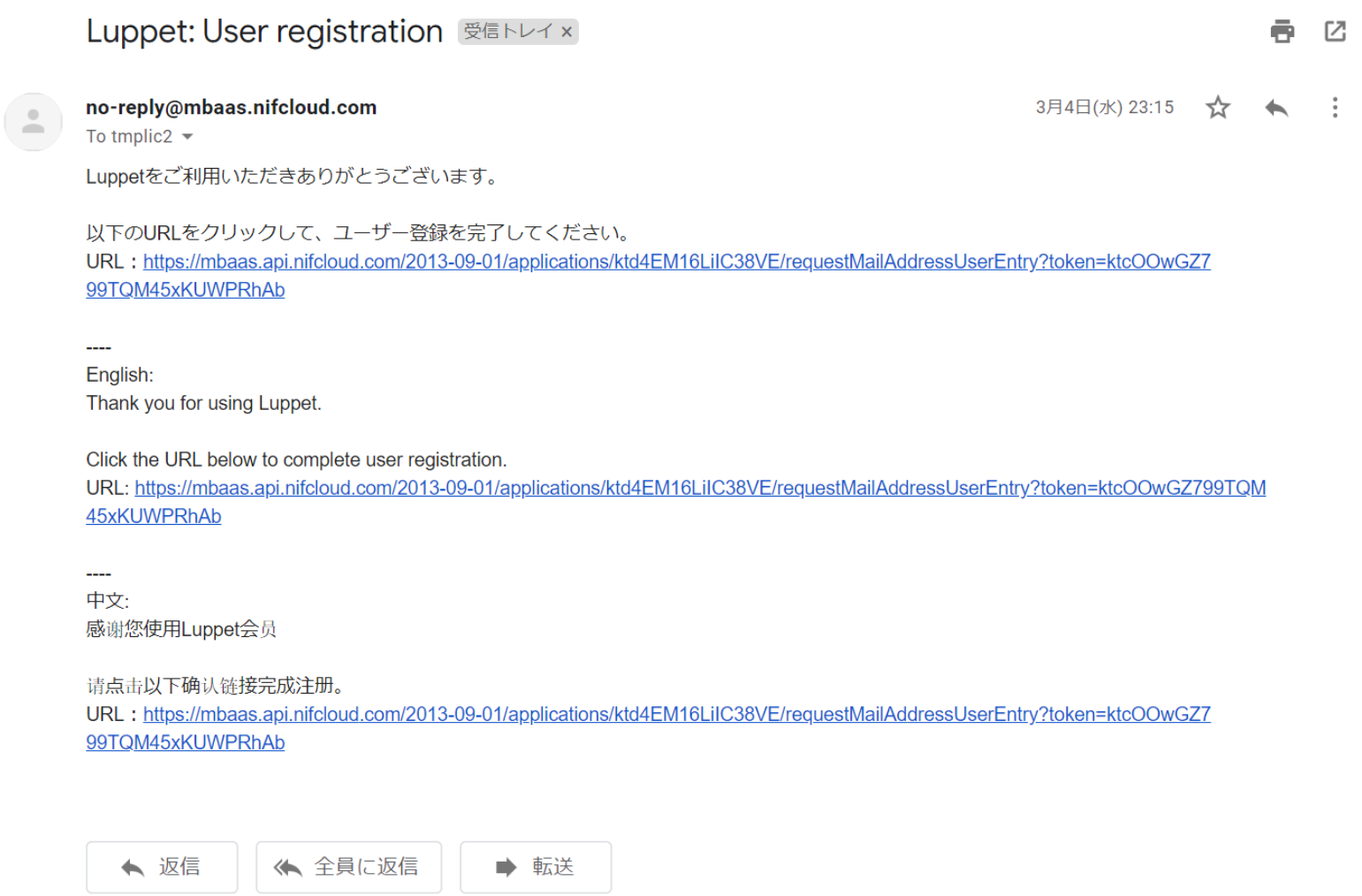 Login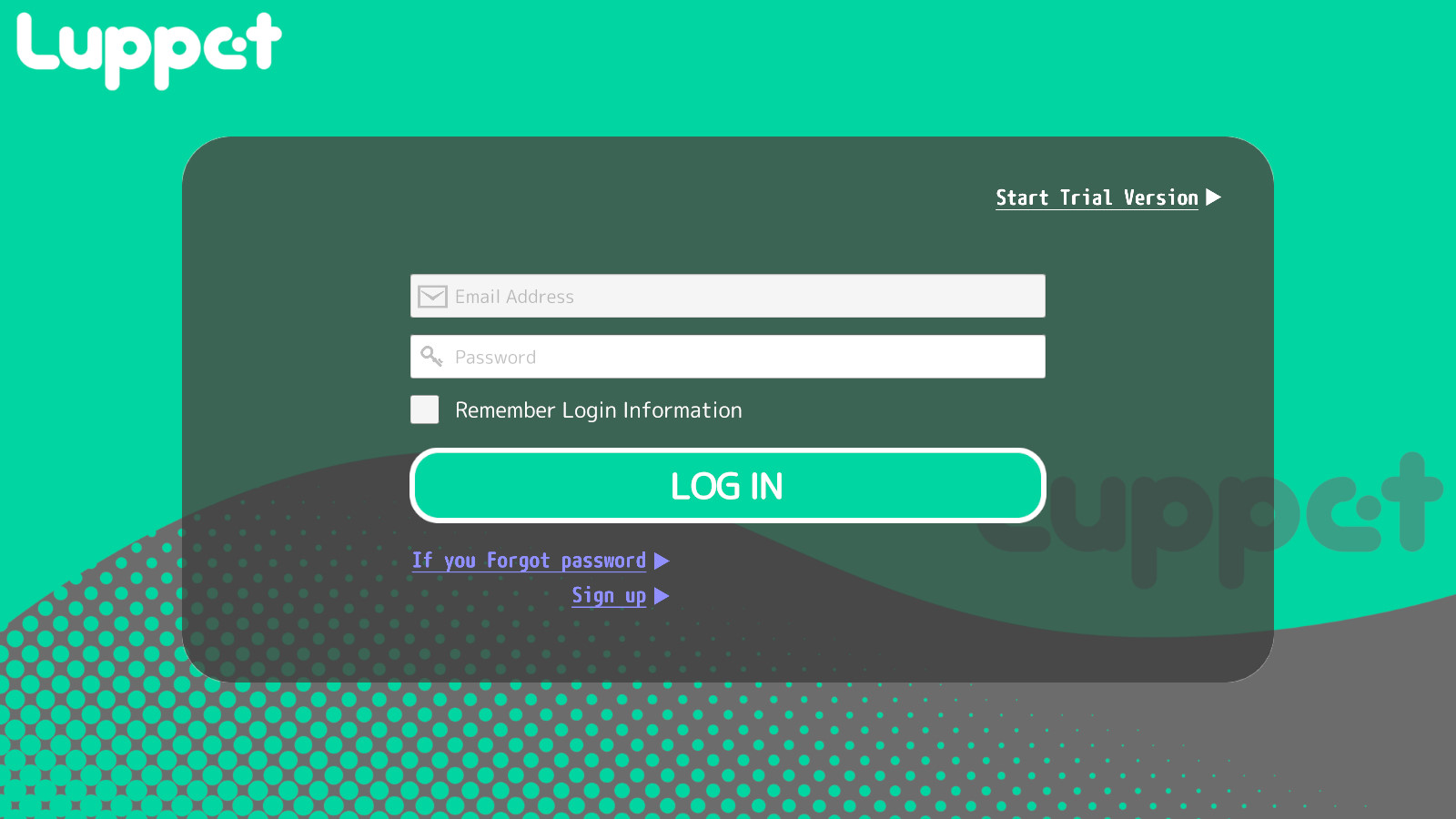 On the login screen, enter your email address and password that you registered earlier.
(If you choose "Remember Login Information", you will be logged in automatically.)
Forgot your password?
Click on "If you forgot password" button.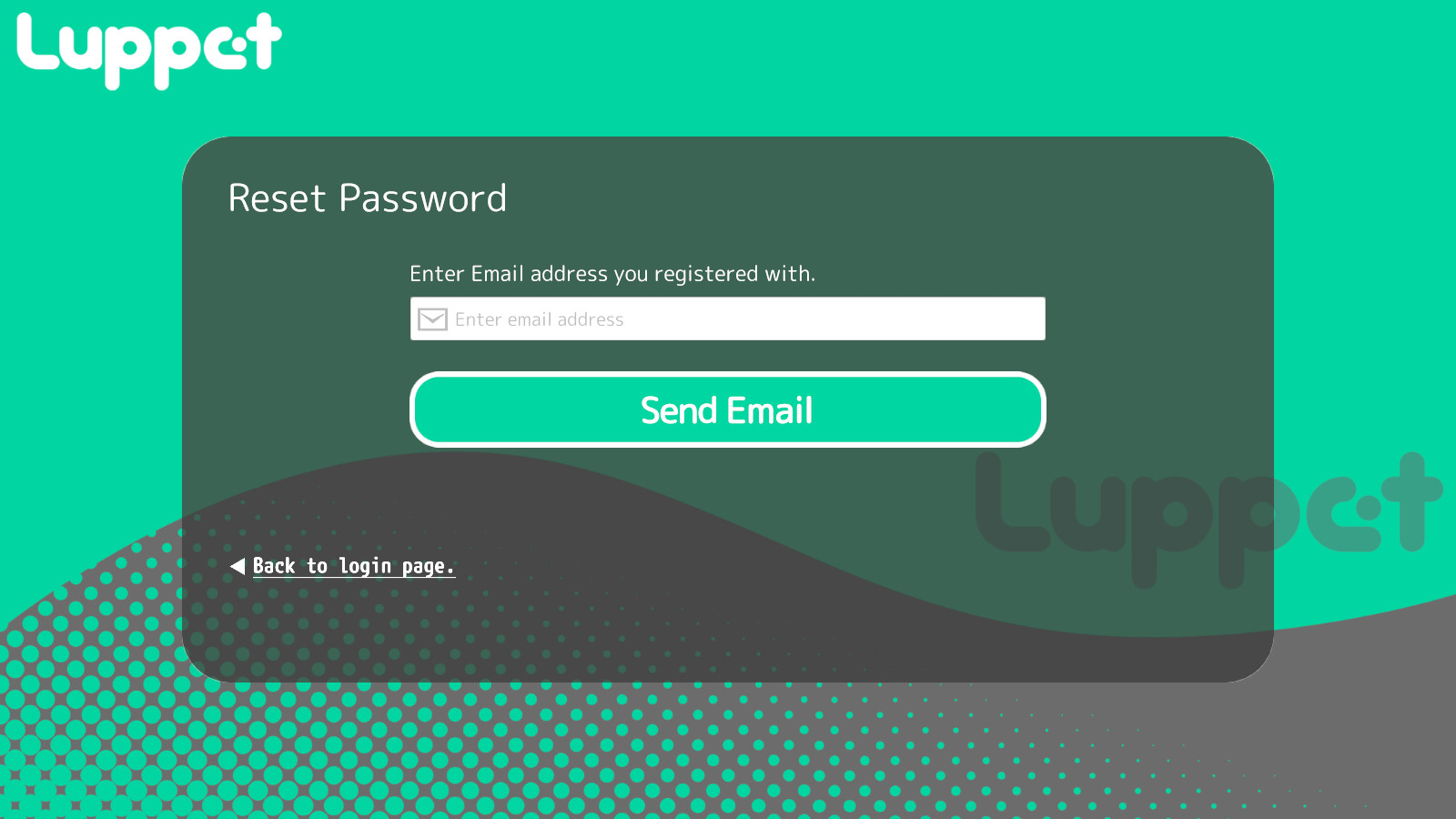 Please enter the email address you registered here and press the "Send Email" button.
Follow the instructions in the email.
Log out
If you want to log out after you have logged in, click the "LOG OUT" button in the upper left corner of the screen as shown below to log out.