iFacialMocap linkage does not work.
When you've disallowed network privileges
Refer to here, and allow the use of the network in the "luppet" section and try again.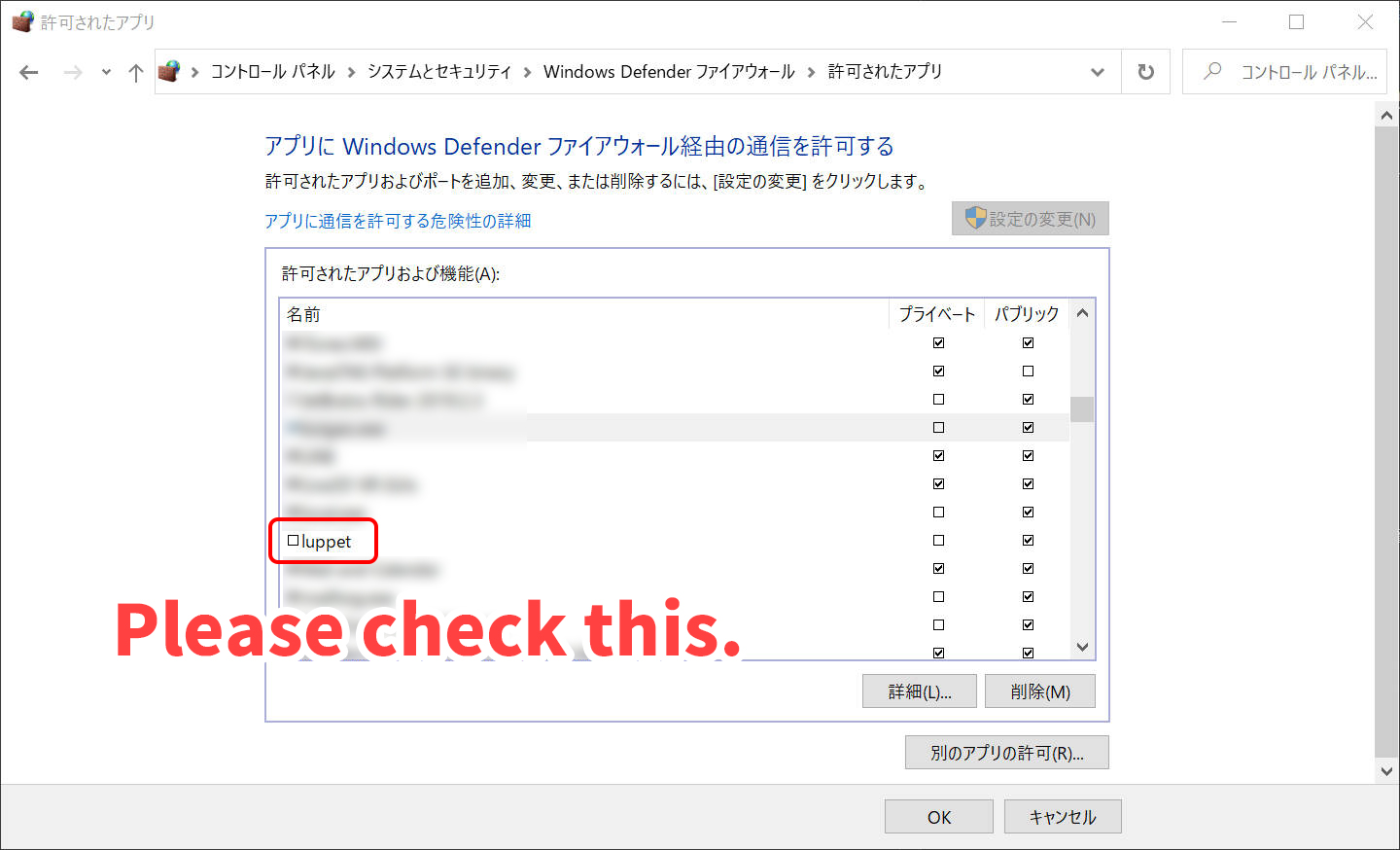 ---
When there was no luppet section.
Please specify Luppet.exe manually from the previous screen.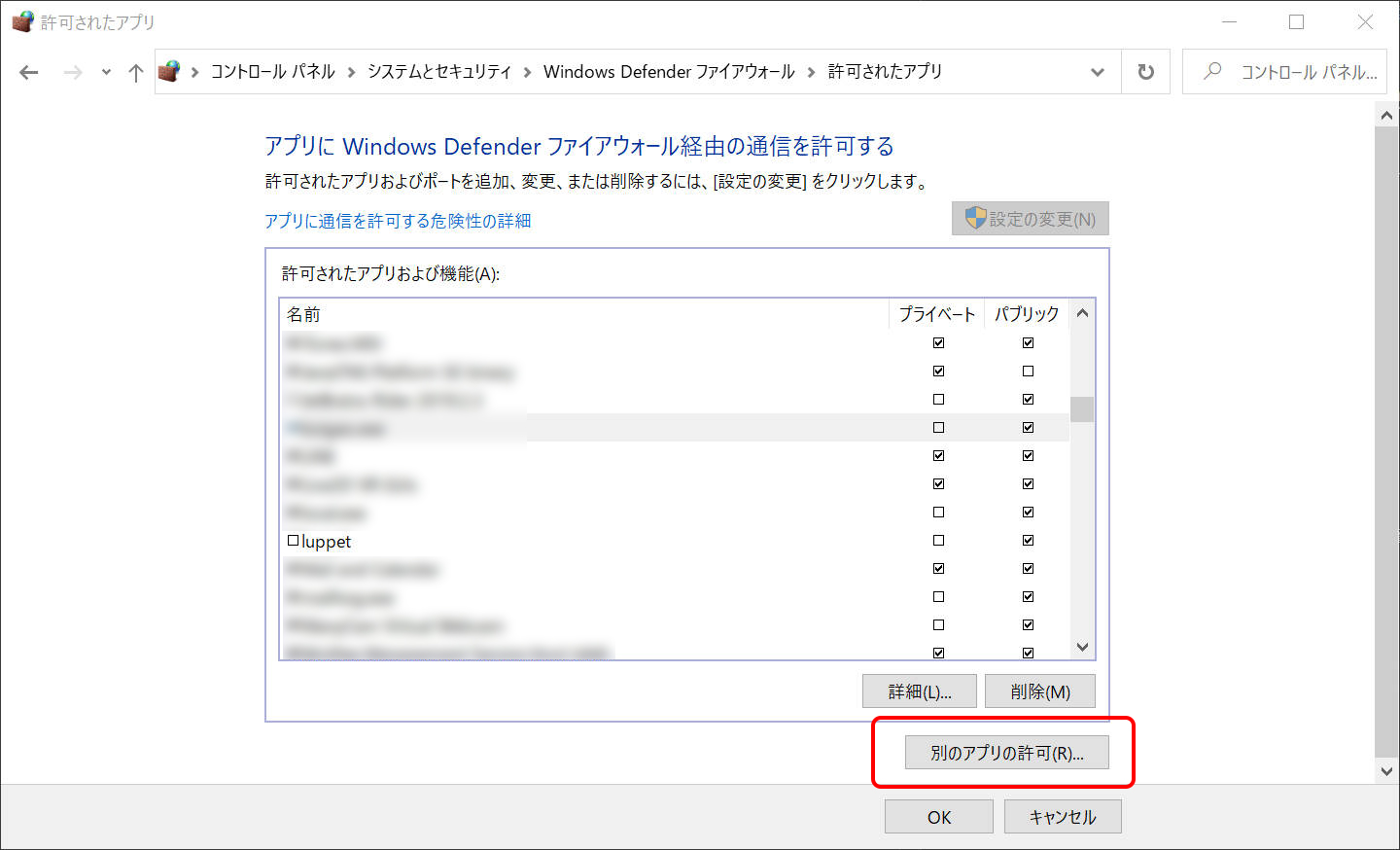 If it still doesn't work
Please review your network environment and make sure it is not set to interfere with the communication between your PC and iPhone.