Code 4:Sound Device Error
Sound Device Error
This error can be caused by one of the following:
No Recording Device available
No playback device available
The default playback device is exclusively controlled by another app and cannot be used from Luppet.
When using a device with a sampling frequency of less than 44.1 kHz
For 1or2:
Try reviewing this setting from Control Panel -> Sound, as shown below.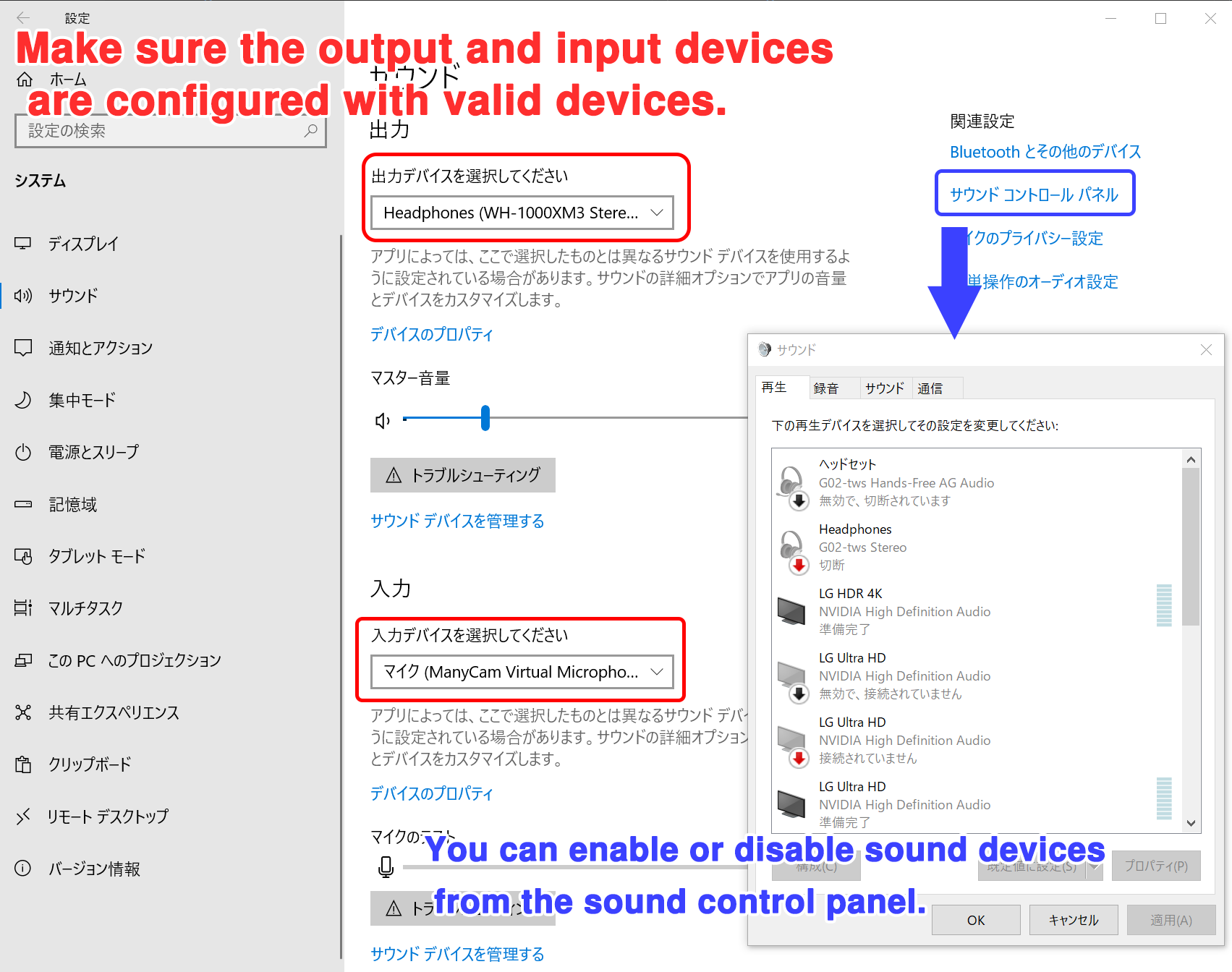 For 3:
For example, WDM in VoiceMeeter Banana uses exclusive control, so the specified playback device cannot be accessed from Luppet.
Consider setting other devices to WDM or MME.